YOU ARE VIEWING A DEMO REPORT
Beth Person
4. Getting Clear on Communication & Potential Practice Areas
Organization Demo
Introduction
00
Back to Table of Contents
Anticipate a different sort of time management in 2L, one that is all about balance. You are no longer following a set curriculum with the rest of your cohort and you'll need to choose opportunities with care so you can obtain the greatest benefit from the commitments you do make. There are now clinics and other hands-on classes in addition to the more traditional classroom-based sessions. To enable wise, informed choices about your academic path, getting clear on what matters and what practice areas might be a match has never been more important. You're also likely engaged in extracurriculars like moot court or mock trial, law review/journal, or clubs and law societies. Knowing what speaks to you, and where you might find likeminded souls, helps you make activity choices that are in synch with who you are and will encourage your continued growth and development.
How to Talk to Me
01
Back to Table of Contents
Specific tips on how to better communicate and talk with each person
How to talk to Beth: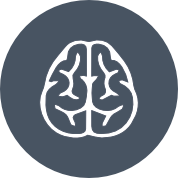 Logical & Ingenious
"Let's change the system"
Motivating Words
Develop
criticize
theorize
conceptualize
Beth responds best to communication when you:
Present the vision

Start by telling about the vision and what Beth's intellectual contribution to advance the vision is or could be. Present options.

Focus on competence

Establish credibility quickly. Be convincing. Recognize theoretical knowledge and competence. Remember that focus on problem solving is important.

Describe the big picture

Talk about concepts and themes and clarify correlations and context. Avoid too many details unless Beth requests this.

Focus on the long-term perspective

Be future-oriented. Talk about the opportunities for strategic progress and improvement of the current structures – especially in the long run.

Be open

Acknowledge proposals about new and different ways of doing things. Try not to reject ideas too fast. Give autonomy. Ask open-ended questions.

Debate ideas and analyses

Present exciting challenges to conquer. View questions and critique as a contribution to a better analysis and a better strategy. Be prepared to argue. Beth appreciates a good debate.

Be direct

Be objective, systematic, logical, analytical and straightforward in your communication. Do not soften your message. Tell it like it is.

Acknowledge ideas and accomplishments

Appreciate Beth's ability to think outside the box and challenge the existing notions. Acknowledge results and "intellectual mastery".
Legal Career Satisfaction Score
02
Back to Table of Contents
Based on the thousands of attorneys in our system, we use your Sheffield Assessment results to lay out which areas of law would suit you best.
This section shows how you compare to the thousands of attorneys in our database based on their trait patterns and how they report themselves to be satisfied in their career fields. With this information, we identify which areas of law would be a fit for you and most likely result in higher levels of career satisfaction.

From the perspective of a law practice, this information can help lower costs and lawyer turnover by placing prospective lawyers into areas of law that suit them, so that they will be the most satisfied with their role and what they do.
Satisfaction Score
This section provides insight as to which practice areas and work settings might be the best fit for Beth. Better fits are shown higher on each list, and are based upon trait patterns of thousands of attorneys and their reported satisfaction levels with their practice and work settings. The median score is 50 – satisfied with one's work setting and practice area roughly half of the time. To be clear, this section is not saying that Beth couldn't be successful in lower scoring practice areas or settings. Our research suggests, however, practice areas and settings with higher Satisfaction Scores will feel more natural. This section also refers to various types of law and practice areas. Curious about what attorneys in these practice areas do? Check out our resources page here for more information.
There are numerous good sources on the internet that describe these practice areas and what attorneys in each of these practices tend to do. One we find particularly good can be found here.
Similarity by Practice Areas
Similarity by Work Setting